Jeep Off Roading in TX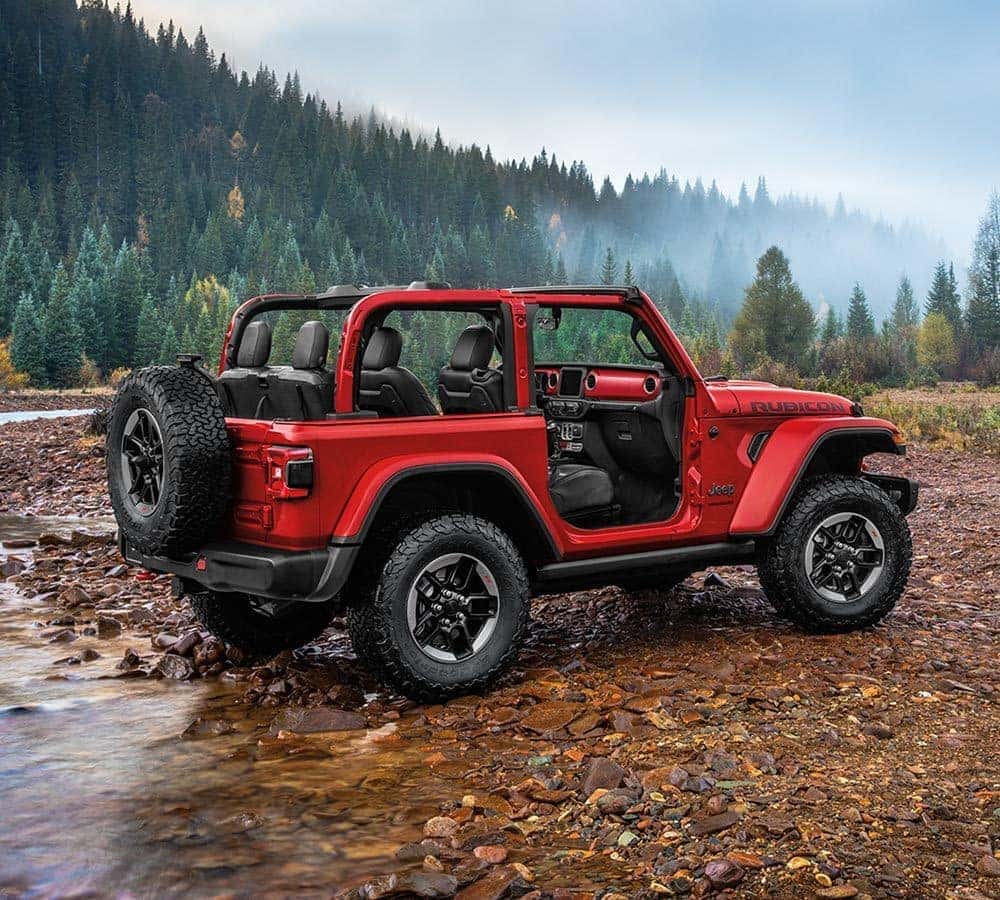 It's no secret that Jeeps were created for off-roading adventures. These are vehicles that have withstood the test of time, and the avid Jeep fanbase has only grown over the years. We're here to discuss just how rabid this fanbase is, especially when it comes to all of us here at Texan CDJR, and the greater Houston area as a whole! We want to further promote Jeep vehicles, and the culture that surrounds them. There is nothing more fulfilling than knowing that you can be a part of something bigger. Keep reading down below as we go through what makes Jeep vehicles so great for off-roading, a few local places to enjoy your Jeep, and how we can make your Jeep better!
What features make the Wrangler and Gladiator so off-road efficient?
Beyond the powerful 3.6-liter V6 engine that powers both of these models, they offer a great number of features that should pique any off-roading enthusiast's interests. Each model has a Rubicon trim, which ups the ante on off-roading capabilities. The Gladiator Rubicon trim features locking front and rear differentials, a unique transfer case for a lower crawl ratio, 33-inch all-terrain tires, Fox shock absorbers, skid plates, and an electronically disconnectable front stabilizer bar. The Wrangler Rubicon model is pretty similarly equipped, with features like rock rails, 17-inch wheels, heavy-duty axles with shorter gearing, electronic front and rear lockable differentials, and 4.0-to-1 low-range gearing. As you can tell, each model is more than ready for whatever the trail throws at it.
What are some local Jeep clubs?
There are many Jeep clubs that you will find in the local Houston area. One of these is the Southern High Rollers. All four-wheel-drive vehicles are welcome, and you're invited, whether you're an expert or just trying things out. They meet every third Saturday of every month, and have monthly sponsored destinations in Texas and other states. In downtown Houston is the Skyline Jeep Club! This club was started with the idea that you will meet within the city limits, especially at local bars in the area. This allows members to meet new people in the neighborhood. Finally, consider checking out the Houston JeepPeople Meetup! You'll be able to meet other Jeepers, get more experience on the trails, and show off your new Jeep.
How can Texan CDJR be a part of my Jeep's journey?
Not only do we sell a great selection of new Jeep models, we also work hard to have a great offering of Jeep parts and accessories. This way you can buy a new Jeep from us, and also further make it your own with aftermarket products. We want you to love your Jeep as much as we love them! Check out our Jeep inventory, and order all of the parts you need to fully kit out your vehicle.