Texan Dodge Joins the New Caney ISD
Texan Dodge Joins the New Caney ISD in Supporting the
New Caney Education Foundation and their F.A.N. Club
Supporting Local Teachers with Grants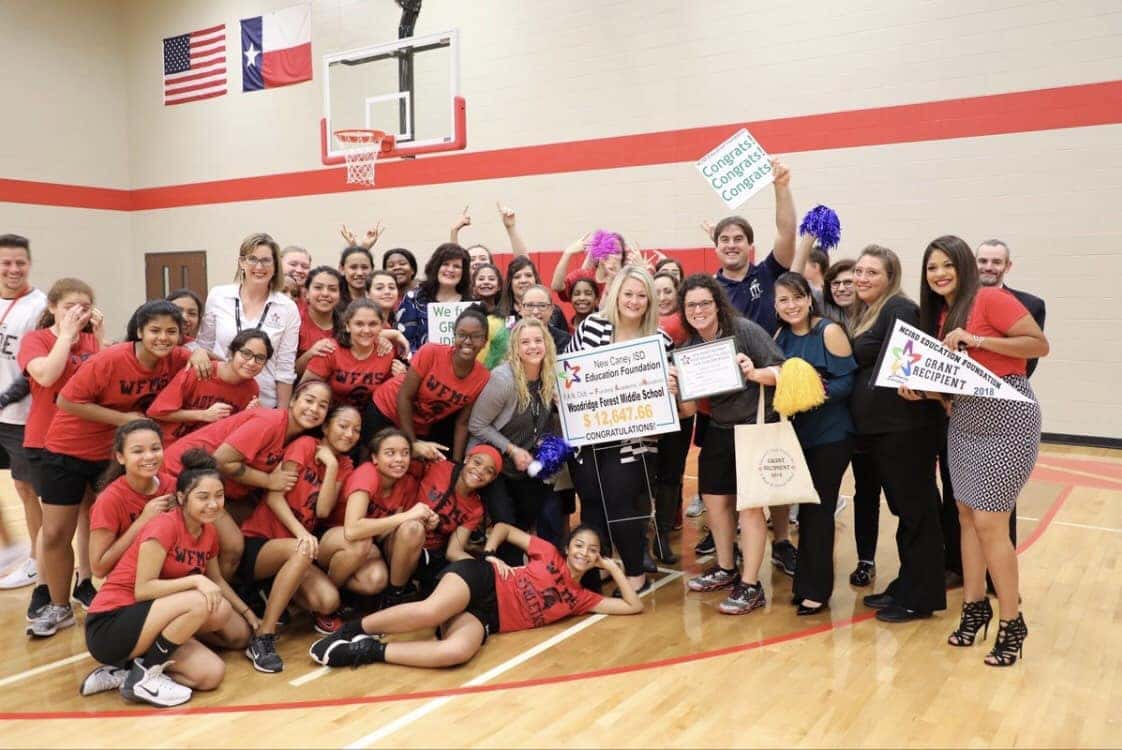 Texan Dodge recently took part in a teacher grant recipient event in New Caney. Our dealership fully supports our local education, and we are proud to have become a part of the New Caney Education Foundation F.A.N. club and donating grant funds to well deserving recipients! We appreciate the amazing teachers in New Caney ISD and the New Caney Education Foundation for allowing us to be a part of F.A.N club. Congratulations to all grant recipients and thank you for your great ideas! And, let's hear it for teachers everywhere!
The New Caney ISD and the Education Foundation
The New Caney ISD is a school district that strives to offer children a set of skills, knowledge, and attitudes that will be beneficial to them later in life. It is committed to modern learning in high quality facilities. They also aim to hire the best teachers in Texas; overall, New Caney offers not only a wonderful community for families, but top-notch education opportunities.
The New Caney ISD Education Foundation's mission is to enrich, maintain and expand programs that are needed to meet the District's stated mission of academic excellence.
The F.A.N. Club
The Education Foundation knows that it's the amazing teachers that make the school district such a success. The teachers are celebrated with F.A.N. Club events. F.A.N. stands for Funding Academic inNovation and the "Club" is made up of the Education Foundation Board of Directors, donors, administrators and community partners.
Check out these great pictures from the recent F.A.N November event where teachers who are grant recipients were presented with a custom pennant, personalized certificate, posting on our Wall of Fame, congratulatory letter and the good news that their grant has been selected.